Shopping local, natural and handmade skincare
We hear more and more about the benefits of shopping locally grown vegetables, fruits, etc… It's more ethical and benefits are numerous (lower carbon footprint, support local businesses etc…) However, do we hear about shopping local when it comes to skincare?
Well, maybe you prefer sticking to your favourite high-street brand. Maybe you think it's more expensive, or maybe you just don't have any information about any local brands. Let's say I was like this a few years ago, but thanks to Instagram and Facebook, once you have found one local skincare brand, you will find plenty.
What's good is the products are handmade, natural and often organic. If you check the price, it's actually not that expensive.
But here are the benefits of shopping local and why it's so important and interesting:
We are helping towards a small business, on which there is a real person behind, doing everything all by themselves
We are contributing towards the passion of this person, making their dream come true
Because they are passionate, they know what they're talking about and they really care about their customers
Handmade means the product is made in a traditional / old fashion way, which means the ingredients have kept all their properties
Talking about ingredients… check them out because I don't believe there should be any of the list that you aren't able to read or understand
It's also much more ethical and brings down the carbon footprint
You probably can ask for a bespoke product, targeted towards your skin type. They will be very pleased to help and invent the product just for you
Your product is unique, which means your gonna look after and cherish it
If you want check out the latest small skincare companies that I found recently (UK based), please check below. They all have their own little particularities which make them so special.
BaoSkincare
Price range: £-££
Beth is the founder of Bao Skincare and what makes her work and products very unique is her expertise in sensitive skincare.
She formulates the products so they're actually effective to the skin, very gentle, all natural and organic where possible. She releases small batches herself so the benefits of each ingredient is kept to its maximum. Her products also include organic essential oils that help relieve stress, detox and uplift your mood (and lots of citrusy smells).
To check out her story and products, here is the link: http://baoskincare.co.uk/
I have just ordered a couple of her products so I will get back to you about those in the next few weeks!
Promo-code for September: order for 15£, add the Coconut and Grapefruit body scrub in the basket and the code "GLOWSCRUB", the scrub will become free!
Kiss The Moon
Price range: ££
Kiss The Moon has its own niche because its main selling point is that their products will help you have a beautiful night!
From candles to face oil, going by a magical face polish and bath salts, they use tones of natural ingredients and olfactive therapy which make their products so effective.
I am never as relaxed as when using their face polish. It is made out of brown sugar, apricot oil, mango butter, white tea oil and so many more nourishing ingredients. It's not just a face polish but even a mask to make your skin glowy!
They also offer many kits that you can take with you to help your sleep and you skin when travelling.
To check out their full range, please head to : https://kissthemoon.com
Bean&Boy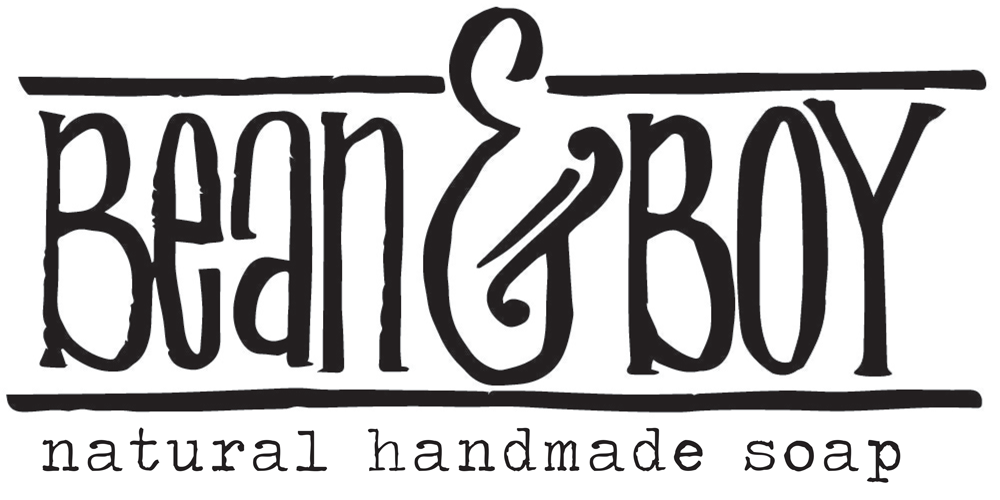 Price range: £
Stacey and Graeme are specialised in making natural soap. Guess what! Soap is life! But only when well made. Bean&Boy soaps are made using slow soap-making process so all the goodness of the ingredients are kept and will actually benefit your skin. Nothing like a supermarket soap…
They first thought of making a soap to help Stacey and Graeme's daughter's eczema prone skin and they just nailed it.
I am currently using their rose geranium and pink clay soap which I really like. I am transitioning slowly to a no-plastic lifestyle and using soap for showering is a good way of progressing this.
Soap lasts ages and I am find them more nourishing for my skin than a normal body wash!
Did you know it takes around 6 weeks for the soap to be ready for use?
Check this out on Bean&Boy website: http://beanandboy.com/
Nini Organics
Price range: ££
Nini Organics was created by the super fun brother and sister Alex and Nicole. Their mission when designing Nini? Creating a skincare line using 100% natural and organic superfood!
Alex was suffering for acne during his teenage age. Trying out conventional products with no result, and after having a special medication which made his skin condition even worse, he decided, with the help of his sister, to heal his skin using natural ingredients. And that's how Nini was born!
Their Natural Miracle Mask is full of superfood, clay and plant extracts such as antioxidant rich Cacao, activated Coconut charcoal, Hibiscus powder, Neem extract and many more wonderful ingredients.
What comes out of Nini Organics is a young, yet growing, fun and happy brand!
To check Nini products, go to: https://niniorganics.com/
PS: Alex is very active on Nini Instagram account and often makes live videos which are so so funny!
Wild Source Apothecary
Price range: ££
Kate is the creator of all her products, ethically and sustainably sourced. She uses her knowledge in ancient practice in aromatherapy to mix and blend lots of different oils, herbs and essential oil. When using her products, it feels like luxurious goods on your skin! She has created a large range from face oil to bath salts and all her items are packed in lovely glass jars!
She is celebrating next month the first Birthday of Wild Source Apothecary. We can see that there is a lot of potential and I hope she will develop even more products!
I have bought he Night Nectar and have been using for the past few months. This oil feels so smooth, nourishing, even the skin tone and I notice the difference in the morning! It helps restore the skin and bring it back to its normal balance.
Wild Source Apothecary products and story can be found here: http://wildsource.co.uk/shop-2/
There are many more brands to check out:
What are your thoughts on locally made products? Let me know in the comments if you know any brands !
PS: I feel I need to say that nothing is mandatory here in buying or anything as such. It's just great to see that they are many local small businesses that are doing great, ethical, natural products for which the quality is higher than high-street products.
PS bis: obviously they are all non-tested on animals!
I hope you enjoyed reading 🙂
xx
Manon
---
---